The competitive digital landscape of today has proven that businesses can't simply rely just on traditional advertising methods to stay on top of their game. Companies must look for innovative ways to reach their target audience and stand out in an extremely crowded online marketplace.
One such approach is through Facebook's collaborative ads.

Known previously as Collaborative Performance Advertising Solution (CPAS), the Meta group has rebranded the service simply to "Collaborative Ads". As the name suggests, the solution enables brands and retailers to create ads together.
For example, you as a brand (merchant) sell your products through online retailers and marketplaces (Shopee and/or Lazada for instance), therefore both parties can partner up on Facebook to run a direct sales campaign.
As a retailer, your partner will already have your product listed on their catalogue – which you can then use in your ads to direct your customers to with a handy CTA link. In short, Collaborative ads allow brands to run marketing campaigns for their products, and in turn direct traffic to a retailer partner's website, mobile app or store to complete the purchase.

One can't argue that Facebook (and Instagram) is a powerful marketing tool still in 2023. The platform still counts for the biggest users in social media, which means a lot of would-be customers (and existing customers) who scroll through their feed on a daily basis.
Other benefits to run collaborative ads include:
High quality traffic to your online store – Targeting the right audience on Facebook is easy, and therefore the ability to attract hyper-relevant users to your online stores becomes easier as well.
Accurate measurement of your campaigns – With Facebook's analytical abilities, you will be able to  measure sales, and other custom conversion events, generated on retailer partner websites or apps.
The ability to retarget – Brands can launch a campaign that specifically targets users who have previously interacted with their catalogue products available on the retailer partner's platform, which basically means retargeting users that have seen said product before.
Upselling and cross-selling – Similar to how you can retarget users for a specific action, you can also launch campaigns that promote similar/complementary products to users who have bought any particular product previously.
Enhancing brand partnerships – Setting up continuous collaborative ads can be a hassle for brands, and some may need a bit of third-party help. Some retailers such as Shopee and Lazada have Agency Partnership Programs that let selected third-party agencies to help set up different collaborative ads for the brands so they can focus more on results and optimisation.
Ematic Solutions is actually one of the agencies that can do just that, so if you're looking to get some help for smoother ads management, do reach out to us!

Setting up an ad includes multiple steps, with certain parameters to identify to ensure the ad will reach your intended audience, and for how long. The first step however, before we can even begin to create a collaborative ad, is to get in contact with your choice of retail partner.
Setting up a collaboration
Two of the most popular are Shopee and Lazada, and both have a different way in sharing their product catalogue. Here's an example of how to set up a collaboration with Shopee:
Brand will need a Shopee Seller ID with an active product catalogue uploaded in Shopee Seller Platform

The brand (or any third-party agency working with the brand) will need to have a Facebook Business Manager ID 

The brand will then need to have a Facebook Ad Account ID, operated by the brand or the agency. The Ad Account has to be a new Ad Account

The brand will need to grant an admin access to the Shopee Facebook Business Account within the brand's Facebook Ad Account

Shopee shares product catalogue in Facebook Data Source

The brand links the Facebook Catalogue Manager to its Facebook Ad Account

The brand then assigns people to manage (admin, editor, report) the Facebook Ad Account

Now, the brand has all the assets to create their first ad campaign
Setting up an ad campaign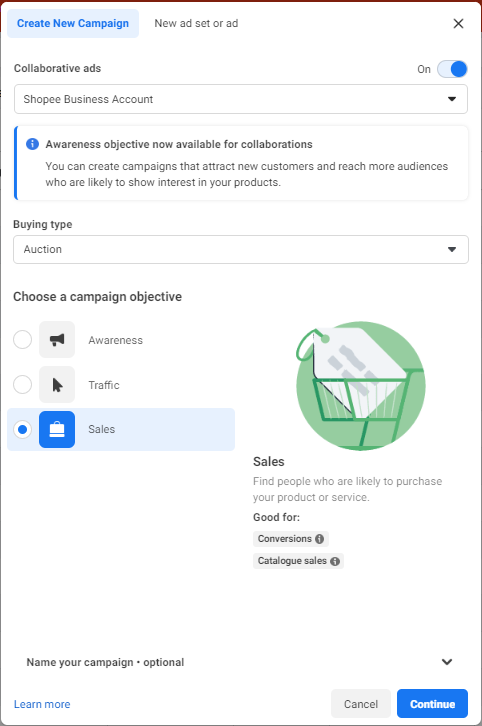 Click on the "Create New Campaign" button

Select the retail partner you have chosen to collaborate with

Select the campaign objective, be it for "Awareness", "Trafic", or "Sales"

Click on "Continue"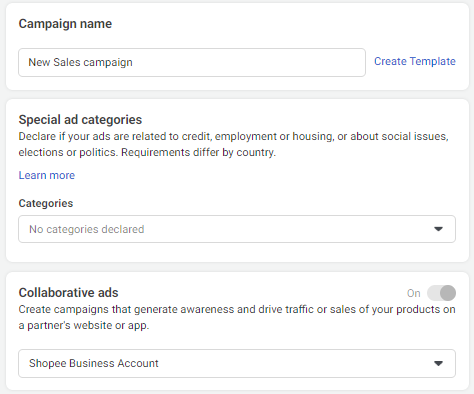 Create a campaign name

Turn on "Collaborative ads"

Select relevant retail partner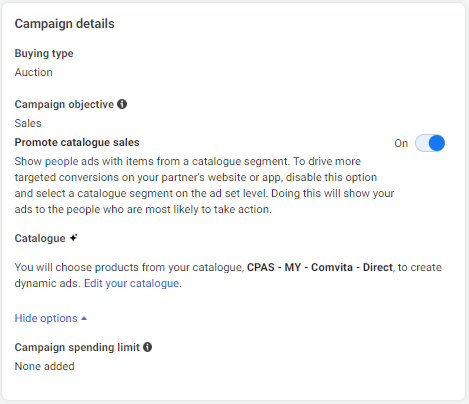 Set buying type to: Auction

Turn on "Promote catalogue sales"

Select the relevant catalogue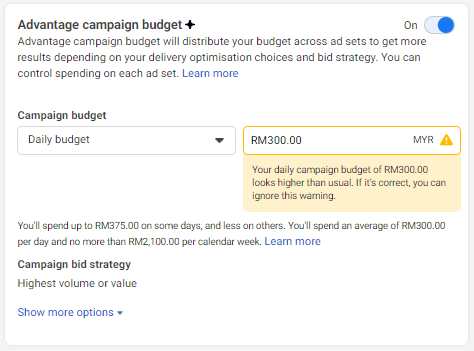 Turn on "Advantage campaign budget"

Set budget to either on a daily basis or as lifetime

Set "Campaign bid strategy"
Setting up the ad set
Now that you have set up the ad campaign, you will now have to set up the ad set: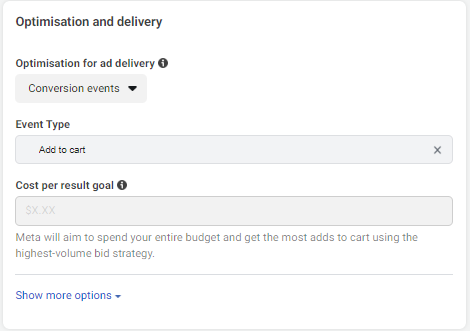 Create an ad set name

Select the products to be promoted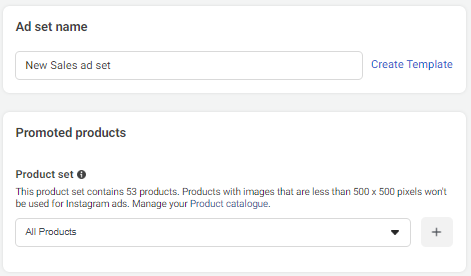 Select the type of optimisation for ad delivery

Select the "event type" for the ad to be optimised for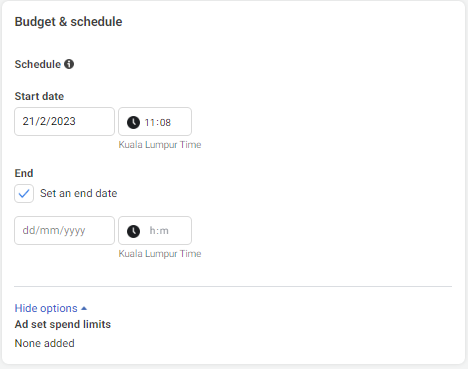 Select start and end date for the ad set

Set an ad set spending limit if applicable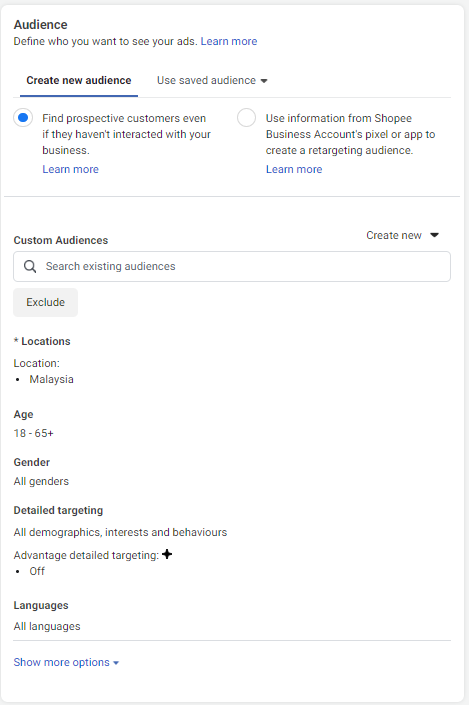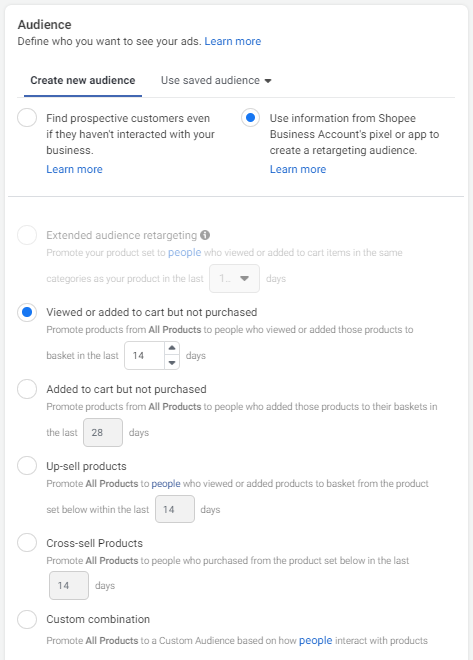 Define the target audience for the ad set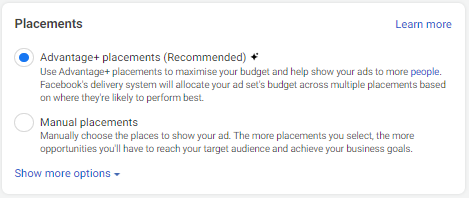 Select placements for the ad set, typically the "Advantage+ placements" is used
Setting up the ads
Now that the ad campaign and ad set has been set up, time to set up the actual ads: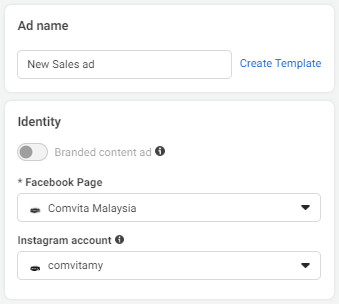 Create an ad name

Select the Facebook and/or Instagram pages for the ads to be published in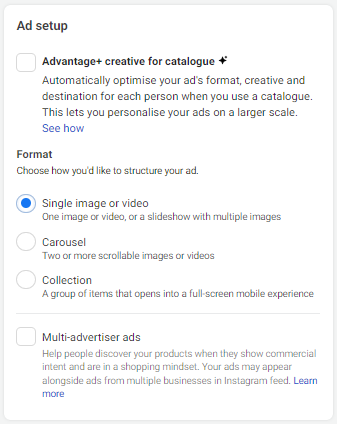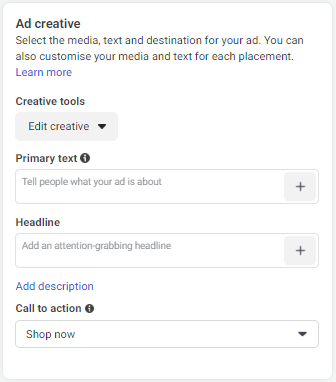 Add in the ad creative (caption, headline, CTA)

Add in the image or video file to be used for the ad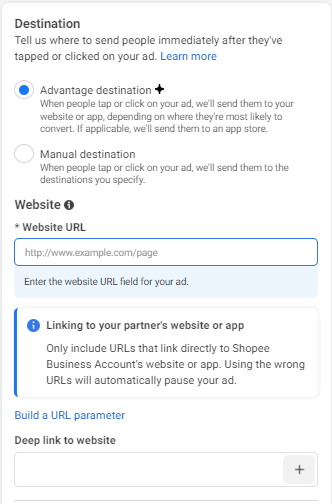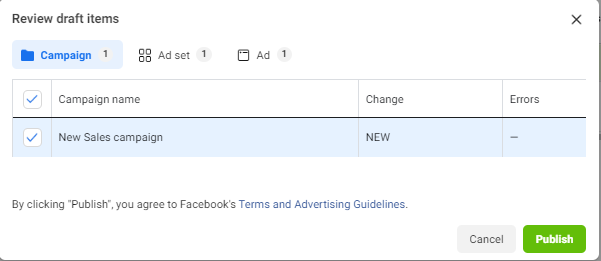 Review your ad, then publish when finalised